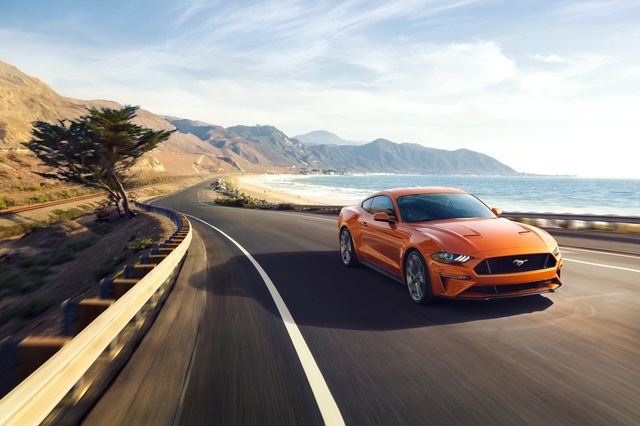 ​We know you have plenty of options in the area when it comes time to buy or lease a new car or truck. We'd love for you to keep us in mind when you're considering your next vehicle, and we invite you to visit our Ford dealership to get to know the Jacky Jones car shopping experience.

Our Ford dealership in Hayesville is locally owned and operated by a family whose roots are in the Young Harris area. You're our friends, family, and neighbors, and we will always treat you as such.
We support the communities we live and work in. We raise and contribute money for local Clay County schools and non-profits, and we sponsor local arts and athletics. We're active in enhancing the lives of everyone around us, from our community's children to our elders.
Ford designs and builds a wonderful and diverse array of new vehicles, and we keep a great selection on hand for you to choose from. We fully stand by the quality and performance of the Ford model lineup, and we're proud to share our enthusiasm with you, whether you're new to the brand or you're as loyal as we are. We understand that every driver has different needs and preferences, so ultimately, we just want to help you get into the right car or truck. We'd never pressure you to extend your budget or drive something you're not sure about.
Our used vehicle inventory is full of high-quality cars, trucks, and SUVs. We take care to make sure that each vehicle is operating at its highest potential and will give you all the mileage you want from it.

This is just a handful of the top reasons our customers like to come back to us when it's time for parts, service, or another vehicle. We're conveniently located for residents of Murphy, Hiawassee, and other surrounding towns, but it's not just the location that draws people in.

Whether you're coming from Franklin, Robbinsville, Blairsville, or right here in Hayesville, we will always make your drive worth your time and gas money. We stand by our customers all the way.


​